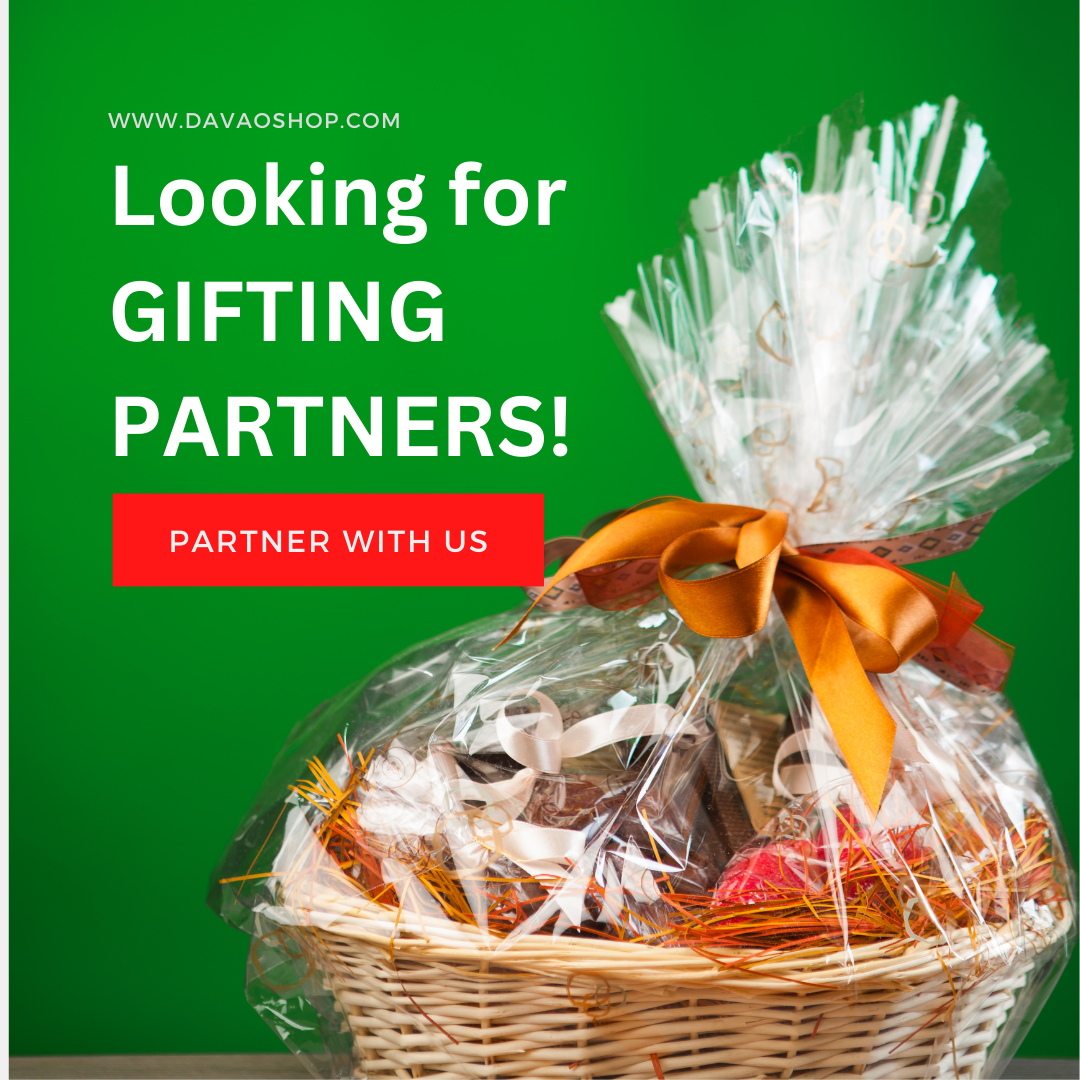 Attention all businesses in the Davao City area: davaoShop.com is looking for gifting partners!
If you own a business that produces or sells unique, high-quality products, we want to hear from you. At davaoShop.com, we are dedicated to providing our customers with the best gifting options for any occasion. By partnering with us, you can showcase your products to a wider audience and increase your brand's visibility.
What we're looking for:
A wide range of products that make great gifts, including but not limited to: artisanal goods, gourmet food, home decor, jewelry, and more.
A commitment to excellence and customer satisfaction.
A willingness to work with us to create customized gifting options for our customers.
What you can expect from us:
A dedicated page on our website featuring your products.
Marketing and promotional support to help you reach a larger audience.
Opportunities to collaborate on special gift bundles and promotions.
If you are interested in becoming a gifting partner with davaoShop.com, please don't hesitate to reach out. We can't wait to work with you and bring your products to the forefront of the Davao City gifting scene. Register here for free!